Research & Development
The tech partner for innovative organisations revolutionising their sector
The tech partner for innovative organisations revolutionising their sector


Saving firefighters' lives

Improving Orchard Productivity
We're developing advanced robotics vision-based crop analytics systems.
This project tackles the challenges of collecting large data sets from off-road, remote environments, generation of 3D models and development of algorithms for synthetic generation of environments and scenarios. A simulation will be developed for training, testing and verification of off- road autonomous vehicle control systems in any remote setting.
These advanced analytics systems reduce farmer costs, alleviate risks, increase yields and improve the sustainability of fruit production. More food, less waste, lower costs, more efficient resource use and better environmental performance.
S:CORE – Simulation of Complex Off-Road Environments is an Innovate UK and Centre for Connected Autonomous Vehicles funded collaborative project lead by Dynium, with University College London and Oxon Tech.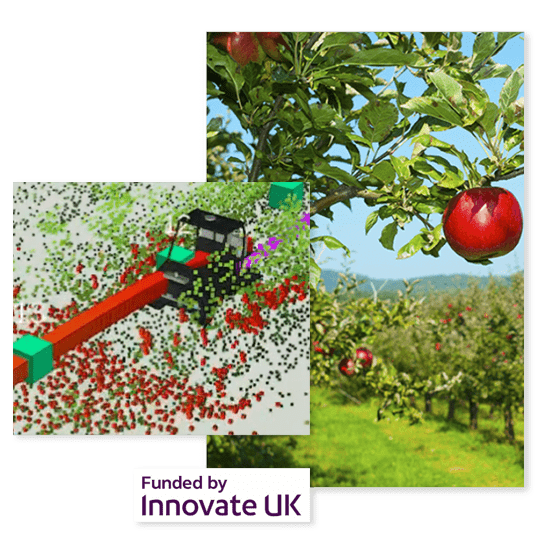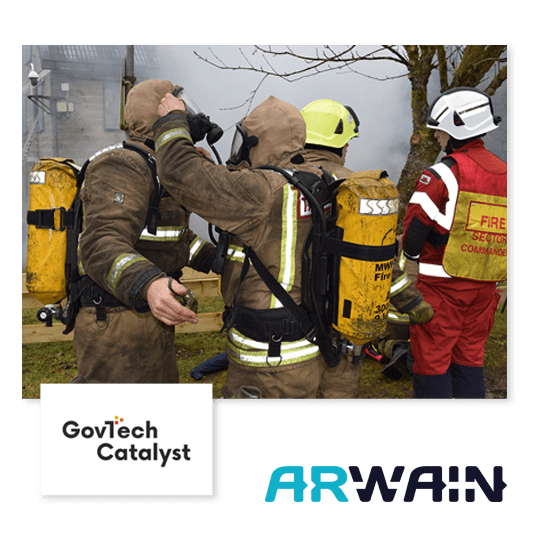 Real-Time 3D Location Tracking
We're advancing the safety and wellbeing of firefighters worldwide
​The Mid and West Wales Fire and Rescue Service (MAWWFRS) designed the GovTech Catalyst brief to address the key challenges faced by fire crews the world over.
The ARWAIN digital localisation solution will be quick and easy for firefighters and command crew to deploy on-site within 90 seconds with minimal set up so as not to disrupt or slow operations. It will work at all locations, no matter the size or complexity of the layout.
ARWAIN is a collaboration of Greeve Systems, Oxon Tech and Dynium. The ARWAIN team beat over 45 entrants through to the final Phase Two of the GovTech Catalyst Challenge to develop a working prototype solution ready for production.
Reducing the miles in your meals
We're helping people source local produce
Market Garden is an Innovate UK funded startup creating a service that will help link customers with local producers.
It will enable people to choose to support their local food producers and avoid unnecessary environmental damage caused by the mass transportation of food supplies.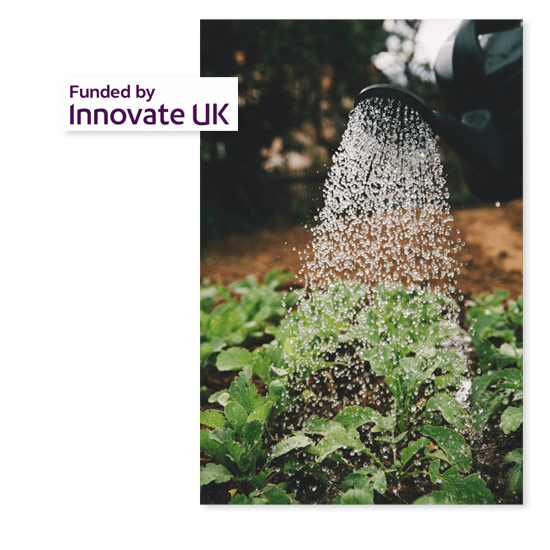 Tell us about your project
Tell us about your project
Benefits of partnering with Oxon Tech
Oxon Tech is an agile team with wide-ranging IT knowledge and expertise. We are experienced with startups and funded innovations and can scale to suit your project.
Mid and West Wales Fire and Rescue Service Transformation2020 Programme has been working with Oxon Tech as preferred partners to develop industry changing technology to enable the real time internal tracking of firefighters within GPS denied environments.
"As programme lead, I have been extremely impressed with their level of professionalism, technical knowledge and ability to adapt and overcome critical and challenging issues. Oxon Tech have proven to be very proactive in developing a realistic solution, on time and within budget. We are extremely proud to be working with Oxon Tech as our technology innovation partners."