 This is a great team to work with!
This is a great team to work with! For years, we have been looking for a good IT support team with diverse capabilities across a wide range of functions, and finally, we have found them! They are engaging, hard working and genuinely interested in their client's success. A real joy to work with! I could not recommend them higher.
Sasha King
High Point Yachting Knowledgeable, approachable and helpful
We have always found Oxon Tech to be very knowledgeable, approachable and helpful assisting us with our computers and internal working system. We would recommend the team and their services.
Nicky
DJ Doors Helpful, friendly and committed!
I was very happy with the quality of work and the extensive experience of both the technical and business consultants. Both consultants were helpful, friendly and committed to improving our office IT systems. I'm very grateful for the work they carried out.
Sue
Hebridean Trust Our go-to guys
Oxon Tech carried out upgrades to all our computers and an internal network. Chris and Jorge undertook all works at times best suited to us ensuring minimum disruption and made sure help was on hand every step of the way.
Sam Moore
Ideal Flooring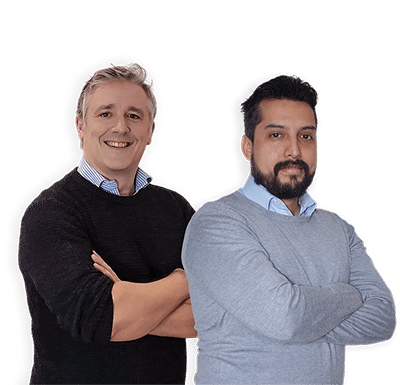 WHAT MAKES US DIFFERENT?
Your go-to team for local IT support
It's about you, not us
We're in this business to help other small businesses grow and move forward. It's as simple as that. We're driven by the philosophy that if we help local businesses solve their IT issues so they can become more profitable and successful, then we will grow along with them.
Proactive maintenance
Proactive maintenance helps to prevent downtime. We don't wait around for things to break; we keep your business up and running all day, every day. Why experience a loss in productivity or get slammed with high computer repair bills? We want you to expand and grow.
That's the Oxon Tech difference.
All the IT you'll ever need
We take the best aspects of hourly support and the best aspects of preventative maintenance, add a live help desk that anyone in your company can call anytime without an extra fee, and bundle it all together into an easy-to-budget flat rate.
Trusted by local businesses
We are a small, local business based in Oxfordshire, supporting businesses from sole traders to medium-sized enterprises. No matter how big your IT problem or project, we can scale our service to suit. We also support our local community with all kinds of home tech issues, from setting up a laptop to learning new software. 
YOUR BUSINESS NEEDS, OUR EXPERTISE